We all know that our spending changes during the Christmas period: namely we spend a lot more than during the rest of the year. This applies across the board – we buy more clothes, food and drink, even though each day, we can generally only wear, eat and drink the same amount as usual! This has some interesting points from a behavioural economics stance, but here I'm going to think about the impact of this on some key retailers.
Marks & Spencer have previously made headlines for the wrong reasons: poor sales on clothes and the need for serious restructuring of its stores, target audience and marketing in order for this long-standing retailer to remain current and competitive. Although sales were expected to rise in the Christmas period, they did significantly better than expected, with sales growth of 2.3%, above the expected 0.5%. More encouragingly, this growth was not just in food, but in clothing and homeware as well.
One of the key reasons given for this above-expected improvement in sales was the conveniently timed Christmas, falling on a Sunday and hence giving extra shopping days. M&S have said that this certainly helped with their Christmas trading. Although this was good for Q4 trading, the timing will not play ball for Easter and they are expecting a negative effective during that trading period. Some analysts have said that despite the growth being boosted by the timing of Christmas, there were still signs of a change in fortunes. Bryan Roberts from TCC Global said:

"It might be the sign of some green shoots in that part of the business."
This is consistent with the Chief Executive, Steve Rowe's comments that despite the timing of Christmas adding around 1.5% to clothing and home sales growth, the recovery was also due to "better ranges, better availability and better prices".
It appears as though many other retailers have experienced positive growth in Christmas sales, with the John Lewis Partnership seeing like-for-like sales growth of 2.7%, with Waitrose at a 2.8% rise.
The other interesting area is supermarkets. Waitrose and M&S are certainly competitors in the food industry, but at the higher end. If we consider the mid-range supermarkets (Asda, Morrisons, Sainsbury's and Tesco), they have also performed, as a whole, fairly well. The low-cost Aldi and Lidl have been causing havoc for these supermarket chains, but the Christmas period seemed to prove fruitful for them.
Tesco saw UK like-for-like sales up by 1.8%, which showed significant progress in light of previously difficult trading periods with the emergence of the low-cost chains. Q$ was its better quarter of sales growth for over five years. One of the key drivers of this growth is fresh food sales and its Chief Executive, Dave Lewis said "we are very encouraged by the sustained strong progress that we are making across the group." However, despite these positive numbers, Tesco only really met market expectation, rather than surpassing them as Morrison, Sainsbury's and Marks & Spencer did.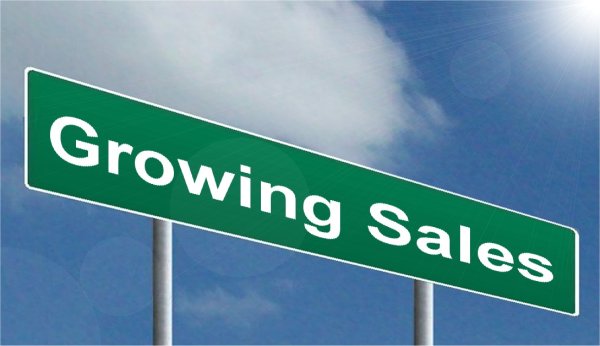 Perhaps the stand-out performance came from Morrisons, with its best Christmas performance for seven years. Another casualty of the low-cost competitors, it has been making a recovery and Q4 of 2016 demonstrated this beyond doubt. Like-for-like sales for the nine weeks to the start of 2017 were up by 2.9%, with growth in both food and drink and clothing.
Morrisons has been on a long and painful journey, with significant reorganisation of its stores and management. While this has created problems, it does appear to be working.
We also saw a general move up to the more premium own-brands and this again benefited all supermarkets. Morrisons Chief Executive, David Potts said:
"We are delighted to have found our mojo … Every year does bring its challenges, but so far we haven't seen any change in consumer sentiment. Customers splashed out over Christmas and wanted to trade up … We are becoming more relevant to more people as we turn the company around."
So it seems to be success all round for traders over the Christmas period and that, in many cases, this has been a reversal of fortunes. The question now is whether or not this will continue with the uncertainty over Brexit and the economy.
Articles
M&S beats Christmas sales forecast in clothing and homeware BBC News (12/1/17)
Marks & Spencer reports long-awaited rise in clothing sales The Telegraph, Ashley Armstrong (12/1/17)
Marks and Spencer reveals signs of growth in clothing business Financial Times, Mark Vandevelde (12/1/17)
Tesco's festive sales lifted by fresh food The Telegraph, Ashley Armstrong (12/01/17)
Tesco caps year of recovery with solid Christmas Reuters, James Davey and Kate Holton (12/1/17)
Tesco, Marks & Spencer, Debenhams, John Lewis and co cheer strong Christmas trading Independent, Josie Cox and Zlata Rodionova (12/1/17)
Morrisons sees best Christmas performance for seven years BBC News (10/12/17)
Morrisons enjoys some 'remarkable' Christmas cheer' The Guardian, Sarah butler and Angela Monaghan (10/1/17)
Record Christmas as Sainsbury's 'shows logic of Argos takeover' The Guardian, Sarah Butler and Angela Monaghan (11/1/17)
Questions
Why have the big four in the supermarket industry been under pressure over the past 2 years in terms of their sales, profits and market share?
How have the changes that have been made by M&S' Chief Executive helped to boost sales once more?
Share prices for supermarkets have risen. Illustrate why this is on a demand and supply diagram. Why has Tesco, despite its performance, seen a fall in its share price?
What are the key factors behind Morrison's success?
What type of market structure is the supermarket industry? Does this help to explain why the big four have faced so many challenges in recent times?
If there has been a general increase in sales across all stores over the Christmas trading period, that goes beyond expectations, can we infer anything about customer tastes and their expectations about the future?